Baby booster car seats are an essential tool for ensuring the safety and protection of older children during car travel. In this section, we will discuss the importance of baby booster car seats and why they are crucial for kid protection.
Gradual Transition:
Exploring the transition from
infant car seats
and convertible car seats to baby booster car seats as children grow older.
Understanding the need for a suitable car seat that accommodates a child's changing needs and size.
Proper Seat Belt Positioning:
Highlighting the significance of proper seat belt positioning in baby booster car seats.
Ensuring that the seat belt fits correctly across the child's body, providing optimal restraint in the event of a collision.
Enhanced Safety Features
Baby booster car seats are equipped with specific safety features that contribute to enhanced kid protection. This section focuses on the various safety features and their importance in baby booster car seats.
Adjustable Headrest and Harness:
Exploring the benefits of adjustable headrests and harnesses in baby booster car seats.
Ensuring a proper fit as the child grows, providing adequate head and neck support during a collision.
Side-Impact Protection:
Discussing the importance of side-impact protection in baby booster car seats.
Understanding how additional padding, energy-absorbing materials, or reinforced sidewalls provide enhanced protection in the event of a side-impact collision.
The importance of baby booster car seats for kid protection during car travel cannot be overstated. With features like proper seat belt positioning, adjustable headrests, and side-impact protection, these car seats provide an extra layer of safety for older children.  Parents and caregivers must prioritize the use of baby booster car seats to protect their children and promote safe travel experiences.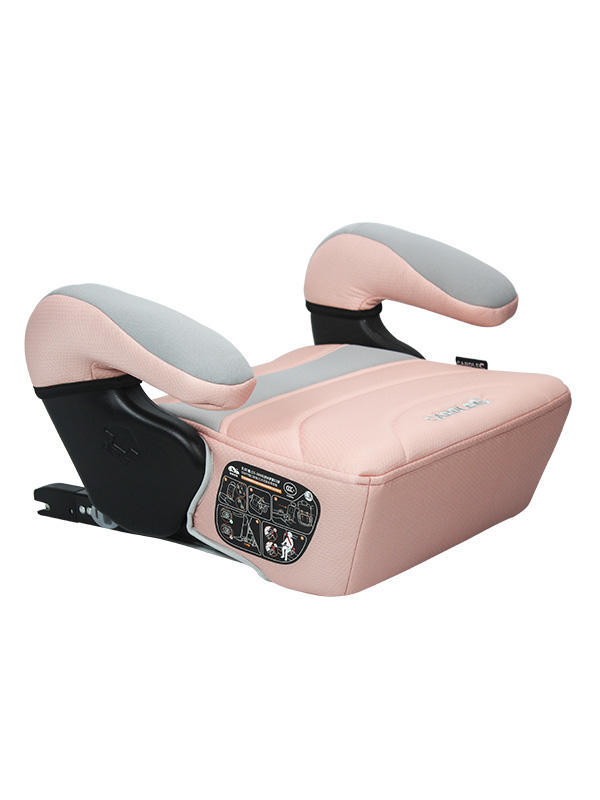 1. This is a universal"and semi-universal child restraint,it is approved to Regulation NO.44,04 series of amendments,for general use in vehicles and it will fit most,but not all,car seats.
2. A correct fit is likely if the vehicle manufacturer has declared in the vehicle handbook that the vehicle is capable of accepting a "Universal"child restraint for this age group.
3. This child restraint has been classified as"Universal"under more stringent conditions than those which applied to earlier designs which do not carry this notice.
4. If in doubt,consult either the child restraint manufacturer or the retailer.